Explore Our Courses

Goals

Advance your career

In 3-9 months, gain the skills to break into a new career or take your career to the next level.

Advance your career

In 3-9 months, gain the skills to break into a new career or take your career to the next level.

Advance your career

In 3-9 months, gain the skills to break into a new career or take your career to the next level.

Advance your career

In 3-9 months, gain the skills to break into a new career or take your career to the next level.

Arts And Humanities.

No courses found

Computer Science

No courses found

Graphic Design

No courses found

Health

No courses found

Language Learning

No courses found

Math And Logic

No courses found

Physical Science And Engineering

No courses found

Social Science

No courses found

Soft Skills

No courses found

Departments

Find your new career

Breakthrough pricing on 100% online degrees designed to fit into your life.

CERTIFICATE IN ANIMATION

No subjects found

Find your new career

Breakthrough pricing on 100% online degrees designed to fit into your life.

CERTIFICATE COURSE IN COMMUNICATIVE ENGLISH

No subjects found

CERTIFICATE COURSE IN FRENCH

No subjects found

CERTIFICATE COURSE IN FUNCTIONAL ENGLISH

No subjects found

CERTIFICATE COURSE IN GERMAN

No subjects found

CERTIFICATE COURSE IN SPANISH

No subjects found

CERTIFICATE COURSE IN SPOKEN ENGLISH

No subjects found

CERTIFICATE IN ENGLISH

No subjects found

CERTIFICATE IN HINDI

No subjects found

CERTIFICATE IN INSURANCE SERVICES

No subjects found

DIPLOMA IN FINE ARTS

No subjects found

Find your new career

Breakthrough pricing on 100% online degrees designed to fit into your life.

No courses found

Find your new career

Breakthrough pricing on 100% online degrees designed to fit into your life.

Certificate Course In Accounting

No subjects found

Certificate Course In Banking

No subjects found

Certificate Course In Interior Design

No subjects found

Certificate Course In Stock Market

No subjects found

Certificate Course In Tally

No subjects found

Find your new career

Breakthrough pricing on 100% online degrees designed to fit into your life.

Certificate Course In Fashion Design

No subjects found

Certificate In Auto CAD

No subjects found

Certificate In CAD

No subjects found

Chinese

No subjects found
History
Improve your subject knowledge and recognize your own strengths and weaknesses.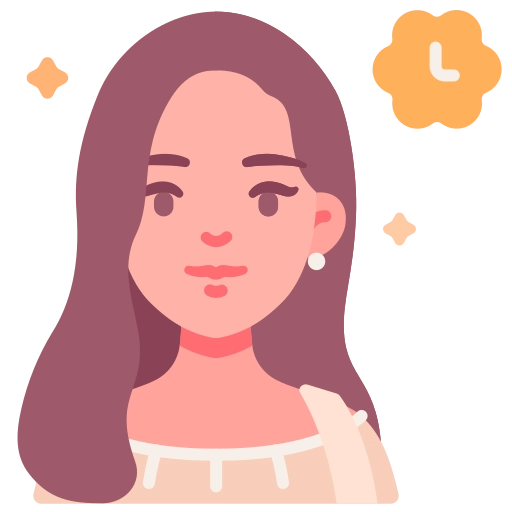 Runali Deb Roy
Last Update : 24 Jan 2023
Course Overview
The history syllabus is designed in such a way that students are exposed to all significant historical events that they should be aware of at this age. You may learn more about class 11 history by reading the article below. We have included all of the pertinent information below.
One of the most essential subjects in school is history. The study of the past aids us in understanding the present and shaping the future. It encourages the learning and comprehension of broad and deep historical knowledge across cultures.
The goal of senior secondary history classes is to teach students that history is a critical discipline, a process of inquiry, and a way of knowing about the past rather than just a collection of facts. The syllabus assists them in understanding the process by which a historian collects, selects, scrutinizes, and assembles various types of evidence in order to write history.

What You'll Learn
Learn how to work with people from various cultures, races, religions, and lifestyles.
Develop a long-term interest in the history discipline.
Create a global perspective and a global outlook.
Develop into caring, sensitive people who can make informed, intelligent, and independent decisions.
Develop the ability to comprehend, analyze, interpret, and evaluate historical evidence, as well as understand its limitations.
Syllabus for CBSE Class 11 History
An in-depth understanding of the Class 11 History syllabus is required to acquire a good notion of the test structure and marking methodology. Students will get an understanding of the unit names, chapters within each unit, and sub-topics involved by studying through the CBSE Class 11 Syllabus. Let us now look at the Syllabus, which includes subjects to be covered as well as test patterns.
Learn A Simple Lesson
History may assist us in becoming more informed citizens. It reveals who we are as a collective community, and being aware of this is critical to preserving a democratic society. This information enables individuals to play an active role in the political arena by fostering informed debates and refining people's essential ideas. Citizens can even shift their previous belief systems by learning about history.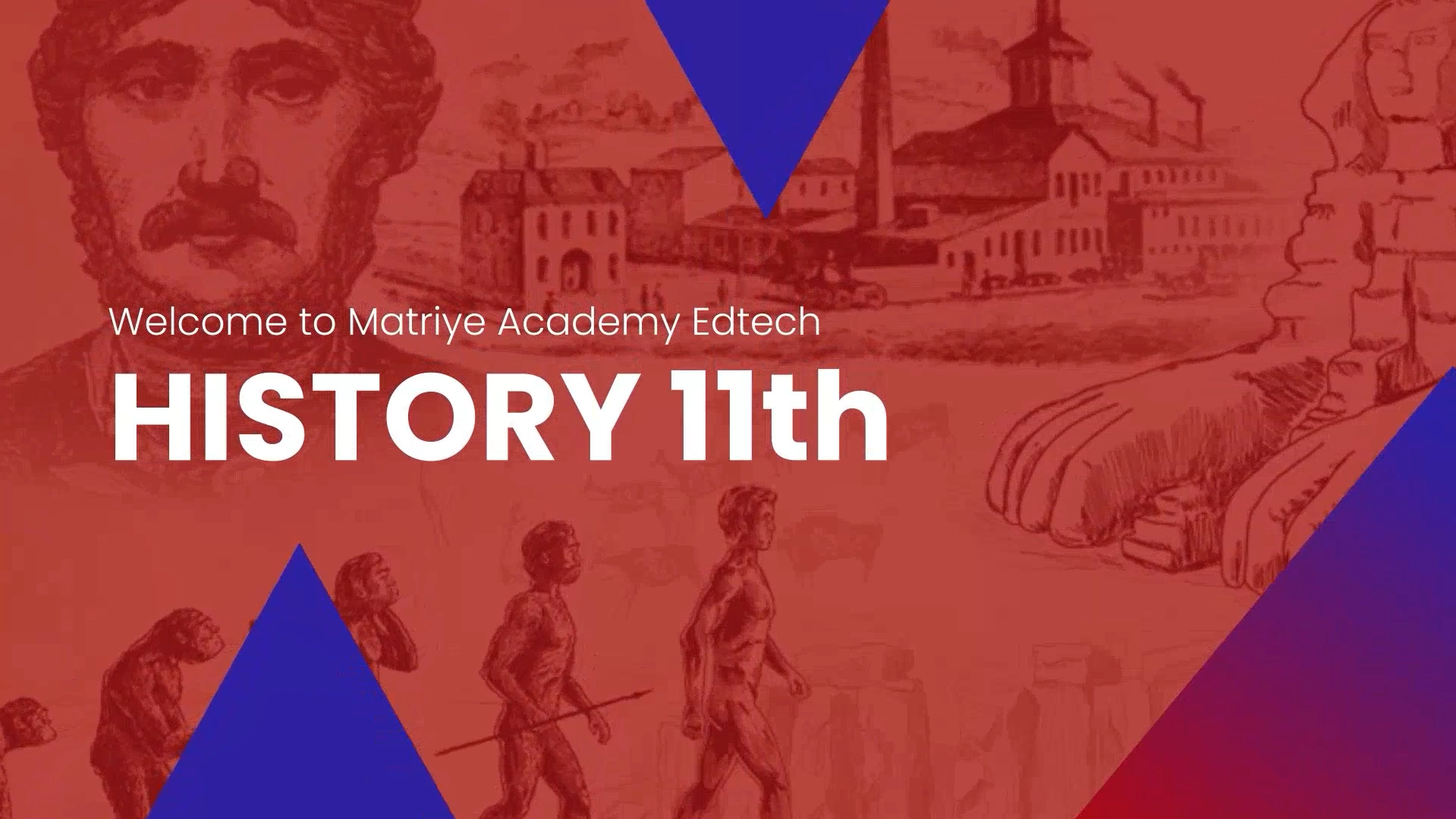 Duration

12 Months

Level

Beginner

Lectures

45 Lectures

Language

English

Enrolled

100+ Enrolled

Recorded Video

45

Notes

28

MCQs

100

PPTs

50

Live Test Series

80

E-Book

50
Share This Course
Related Courses

Why Is History Important?
History is important to learn because it helps us all understand ourselves and the world around us. Every discipline and issue has a history, from medicine to music to art. Knowing and understanding history is vitally essential, even if the repercussions are not as evident and immediate.
History is the study and understanding of the past. It is a historical narrative and a sort of communal memory. History tells the tale of who we are, where we came from, and where we could be going.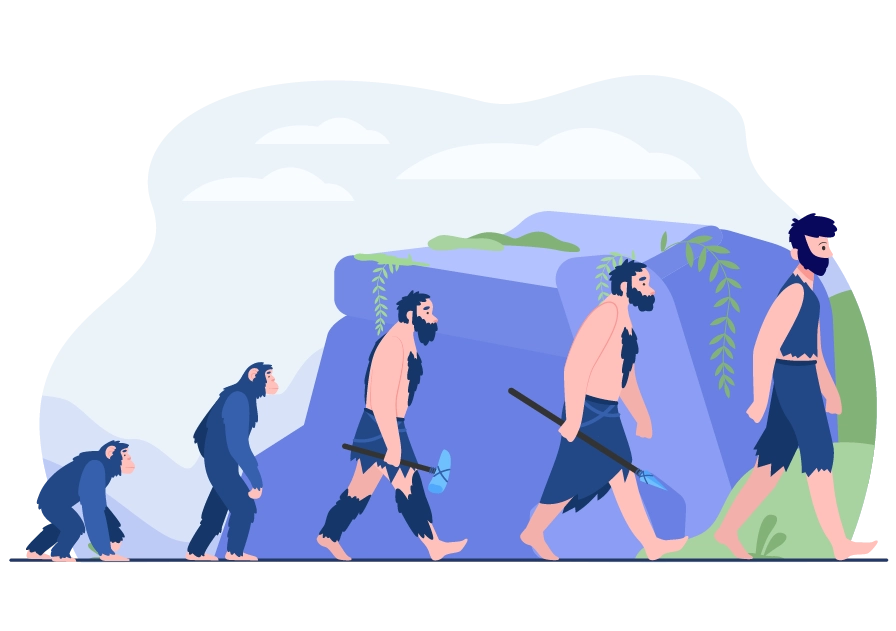 Course Instructor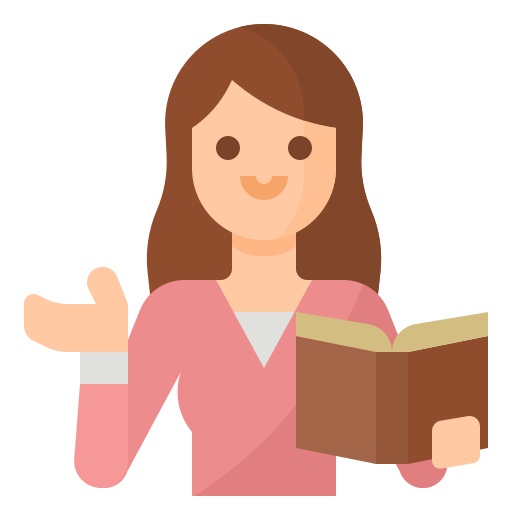 Shruti Koli
25 Tutorials
100 Students
It was a really fantastic experience at Matriye Academy I love this website lots and I encourage you to use this website and study many more ideas and score well.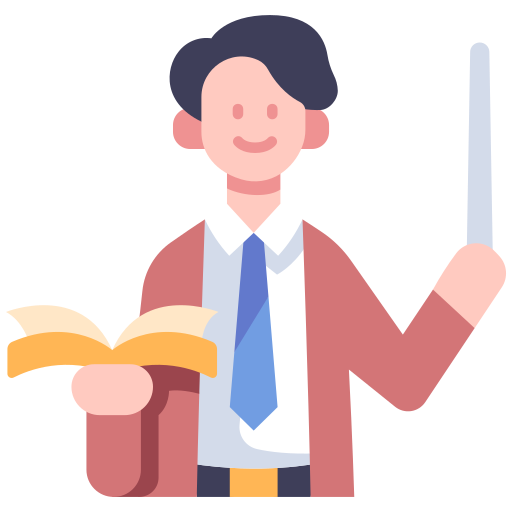 Ravikant Sharma
25 Tutorials
100 Students
Great website for studying, especially for CBSE students... teachers are amazing, have good behavior, and not only teach you about books but also share facts... overall a great experience with it, but as every coin has two sides, Matriye Academy has which can be easily solved.

Start Learning Today
Financial aid available
Taught by top companies and universities
Affordable programs
Apply your skills with hands-on projects
Learn on your own schedule
Course videos and readings
Graded quizzes and assignments
Shareable Certificate upon completion
Frequently Asked Questions