Explore Our Courses

Goals

Advance your career

In 3-9 months, gain the skills to break into a new career or take your career to the next level.

Advance your career

In 3-9 months, gain the skills to break into a new career or take your career to the next level.

Advance your career

In 3-9 months, gain the skills to break into a new career or take your career to the next level.

Advance your career

In 3-9 months, gain the skills to break into a new career or take your career to the next level.

Arts And Humanities.

No courses found

Computer Science

No courses found

Graphic Design

No courses found

Health

No courses found

Language Learning

No courses found

Math And Logic

No courses found

Physical Science And Engineering

No courses found

Social Science

No courses found

Soft Skills

No courses found

Departments

Find your new career

Breakthrough pricing on 100% online degrees designed to fit into your life.

CERTIFICATE IN ANIMATION

No subjects found

Find your new career

Breakthrough pricing on 100% online degrees designed to fit into your life.

CERTIFICATE COURSE IN COMMUNICATIVE ENGLISH

No subjects found

CERTIFICATE COURSE IN FRENCH

No subjects found

CERTIFICATE COURSE IN FUNCTIONAL ENGLISH

No subjects found

CERTIFICATE COURSE IN GERMAN

No subjects found

CERTIFICATE COURSE IN SPANISH

No subjects found

CERTIFICATE COURSE IN SPOKEN ENGLISH

No subjects found

CERTIFICATE IN ENGLISH

No subjects found

CERTIFICATE IN HINDI

No subjects found

CERTIFICATE IN INSURANCE SERVICES

No subjects found

DIPLOMA IN FINE ARTS

No subjects found

Find your new career

Breakthrough pricing on 100% online degrees designed to fit into your life.

No courses found

Find your new career

Breakthrough pricing on 100% online degrees designed to fit into your life.

Certificate Course In Accounting

No subjects found

Certificate Course In Banking

No subjects found

Certificate Course In Interior Design

No subjects found

Certificate Course In Stock Market

No subjects found

Certificate Course In Tally

No subjects found

Find your new career

Breakthrough pricing on 100% online degrees designed to fit into your life.

Certificate Course In Fashion Design

No subjects found

Certificate In Auto CAD

No subjects found

Certificate In CAD

No subjects found

Chinese

No subjects found
English
Class 9 English helps students enhance their writing and grammar abilities.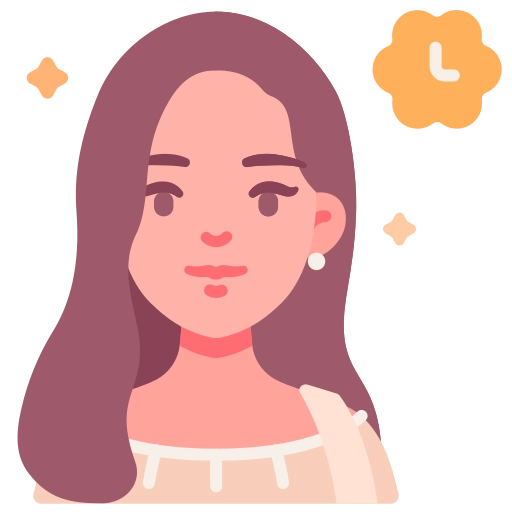 Runali Deb Roy
Last Update : 27 Feb 2023
Discover the Beauty of English Language and Literature
English is a required subject in all levels of education. It is also critical for students to comprehend English because English is an international language that is recognized and understood by everybody. Class 9 helps students in preparing for their board exams. According to several educators, CBSE has developed the class 9 syllabus in such a way that it would serve as the foundation for class 11. This topic will help you increase your confidence and develop your personality, which will benefit you in your future life.

Explore Grammar, Writing Skills, and Literary Texts
The syllabus teaches students on the section-wise scoring structure, so they know which parts of the syllabus.
Understanding the syllabus ensures that students are aware of every unit and chapter covered.
The Class 9 English Syllabus assesses students' abilities in reading, writing, grammar, and comprehension.
Conceptual understanding, decoding, analyzing, inferring, interpreting, and vocabulary.

Creative expression of an opinion, reasoning, justifying, illustrating, appropriacy of style and tone, using appropriate format and fluency. Applying conventions, using integrated structures with accuracy and fluency. 
Recalling, reasoning, appreciating, applying literary conventions illustrating and justifying, etc. Extract relevant information, identify the central theme and sub-theme, understand the writers' message, and write fluently.



CBSE Class 9 English Syllabus 2023-24 Significance
In the secondary level of English language learning, text materials and other resources should provide a diverse range of learning experiences. Language learning has always been helped by literature. While it is believed that students should be exposed to current events, it is also believed that they should study real literature and personal experiences to reflect on and strengthen their personality qualities.

Use of Class 9th English
The CBSE Solutions for Class 9th English syllabus has been created to instill in pupils a sense of inquiry and confidence. This curriculum will assist pupils in reading and writing using good grammar. Students will also gain confidence in communicating in English and learning about the various facets of the topic. Students will read classic novels by notable writers and will be familiar with their writing styles. Let us examine the many parts of the 9th Class English curriculum.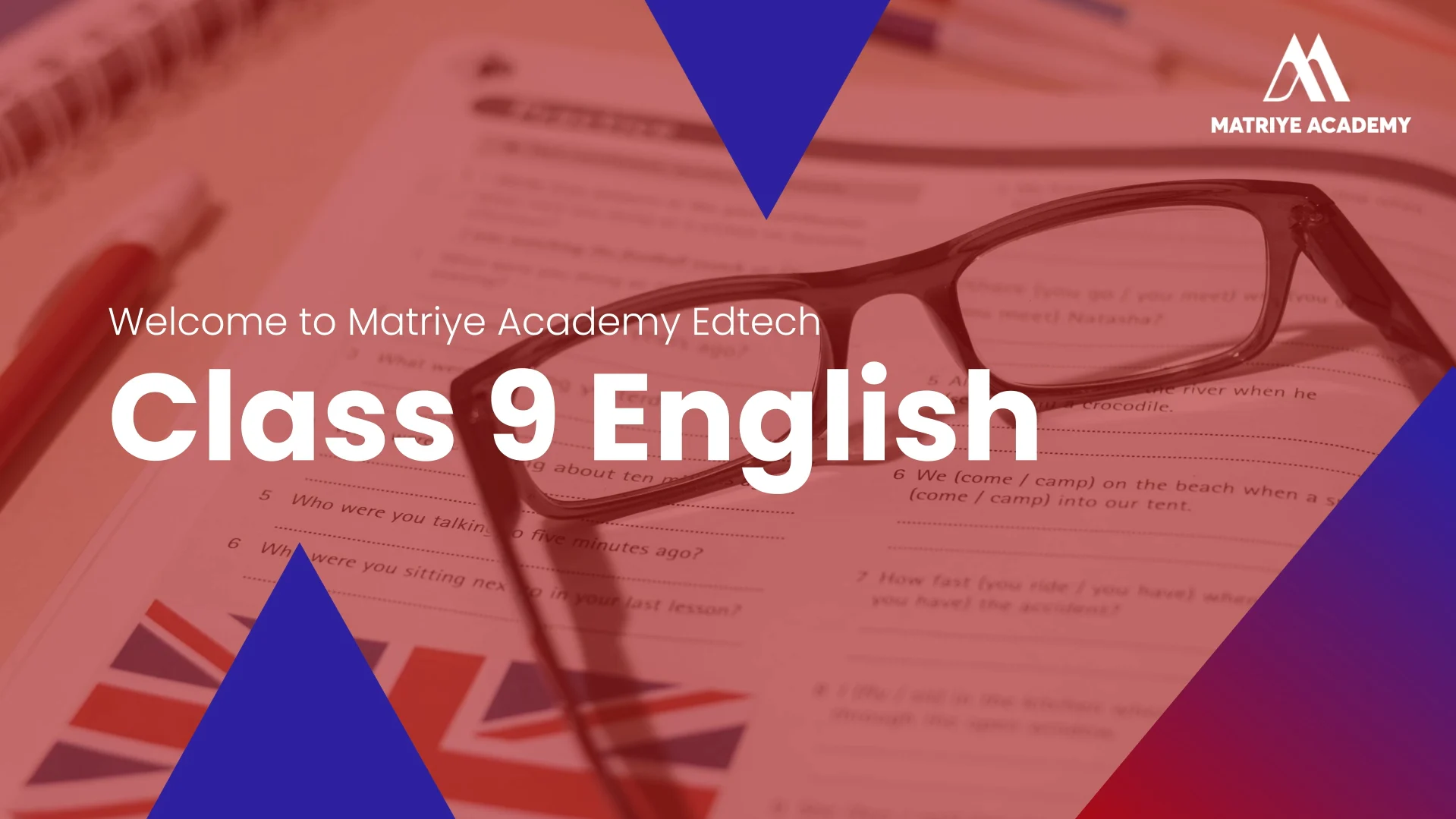 Duration

12 Months

Level

Beginner

Lectures

12 Lectures

Language

English

Enrolled

100+ Enrolled

Recorded Video

42

Notes

28

MCQs

100

PPTs

50

Live Test Series

80

E-Book

30
Share This Course
Importance of class 9th English
Students' cultural growth is aided by English classes. As a student studies literature - prose, drama, and poetry - he or she becomes culturally rich. English is also a means of communication, thus it must be well mastered. CBSE has released the term-by-term syllabus for all Class 9 topics. The CBSE syllabus for class 9 English for 2021-2022 covers all of the essential language and literary courses.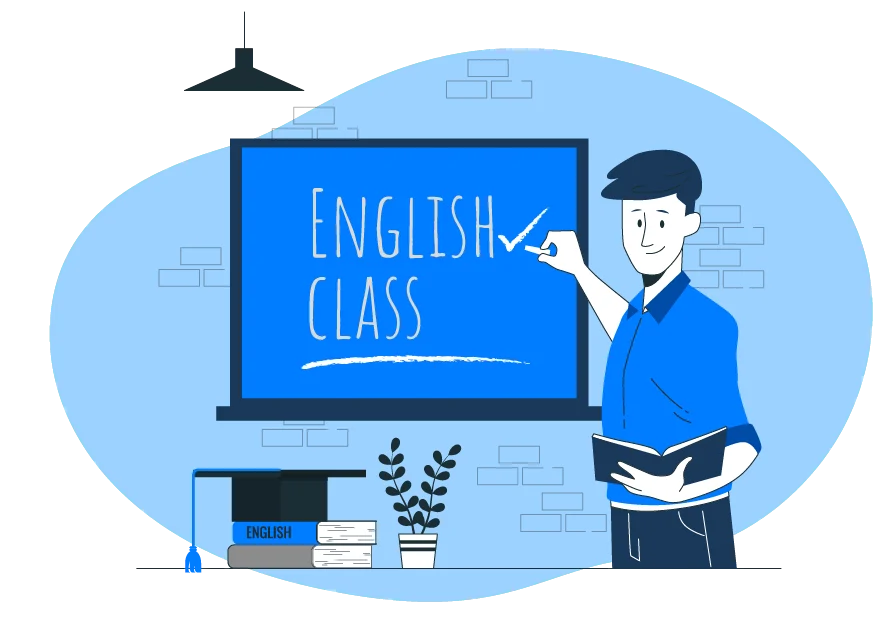 Course Structure
1
Section A: Reading Skills
Reading Comprehension through Unseen Passage
Discursive passage of 400-450 words. 

Case-based passage (with visual input- statistical data, chart, etc.) of 200-250 words. 
(Total length of two passages to be 600-700 words)
Multiple Choice Questions / Objective Type Questions will be asked to assess inference, analysis, interpretation, evaluation, and vocabulary.

2
Section B: Grammar
 Tenses

 Modals

Subject-verb concord

 Reported speech (Commands and requests, Statements, Questions, Determiners)


Course Instructor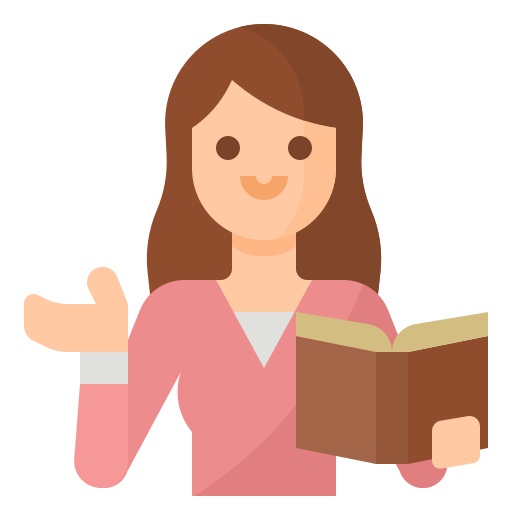 Shruti Koli
20 Tutorials
100 Students
This website is excellent, and it helps us in increasing our exam scores by clearing all ideas with perfect knowledge.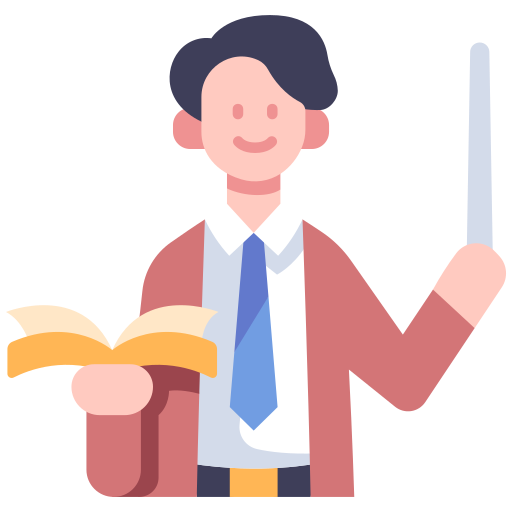 Ravikant Sharma
20 Tutorials
100 Students
Matriye Acaemy helps you remember complicated topics, where you have to learn a lot by heart. It also makes studying appear to be something enjoyable rather than a chore.

Start Learning Today
Financial aid available
Taught by top companies and universities
Affordable programs
Apply your skills with hands-on projects
Learn on your own schedule
Course videos and readings
Graded quizzes and assignments
Shareable Certificate upon completion
Frequently Asked Questions