Explore Our Courses

Goals

Advance your career

In 3-9 months, gain the skills to break into a new career or take your career to the next level.

Advance your career

In 3-9 months, gain the skills to break into a new career or take your career to the next level.

Advance your career

In 3-9 months, gain the skills to break into a new career or take your career to the next level.

Advance your career

In 3-9 months, gain the skills to break into a new career or take your career to the next level.

Arts And Humanities.

No courses found

Computer Science

No courses found

Graphic Design

No courses found

Health

No courses found

Language Learning

No courses found

Math And Logic

No courses found

Physical Science And Engineering

No courses found

Social Science

No courses found

Soft Skills

No courses found

Departments

Find your new career

Breakthrough pricing on 100% online degrees designed to fit into your life.

CERTIFICATE IN ANIMATION

No subjects found

Find your new career

Breakthrough pricing on 100% online degrees designed to fit into your life.

CERTIFICATE COURSE IN COMMUNICATIVE ENGLISH

No subjects found

CERTIFICATE COURSE IN FRENCH

No subjects found

CERTIFICATE COURSE IN FUNCTIONAL ENGLISH

No subjects found

CERTIFICATE COURSE IN GERMAN

No subjects found

CERTIFICATE COURSE IN SPANISH

No subjects found

CERTIFICATE COURSE IN SPOKEN ENGLISH

No subjects found

CERTIFICATE IN ENGLISH

No subjects found

CERTIFICATE IN HINDI

No subjects found

CERTIFICATE IN INSURANCE SERVICES

No subjects found

DIPLOMA IN FINE ARTS

No subjects found

Find your new career

Breakthrough pricing on 100% online degrees designed to fit into your life.

No courses found

Find your new career

Breakthrough pricing on 100% online degrees designed to fit into your life.

Certificate Course In Accounting

No subjects found

Certificate Course In Banking

No subjects found

Certificate Course In Interior Design

No subjects found

Certificate Course In Stock Market

No subjects found

Certificate Course In Tally

No subjects found

Find your new career

Breakthrough pricing on 100% online degrees designed to fit into your life.

Certificate Course In Fashion Design

No subjects found

Certificate In Auto CAD

No subjects found

Certificate In CAD

No subjects found

Chinese

No subjects found
Economics
The 11th Economics NCERT is a section of Social Studies that focuses on the allocation, production, and consumption of commodities and services.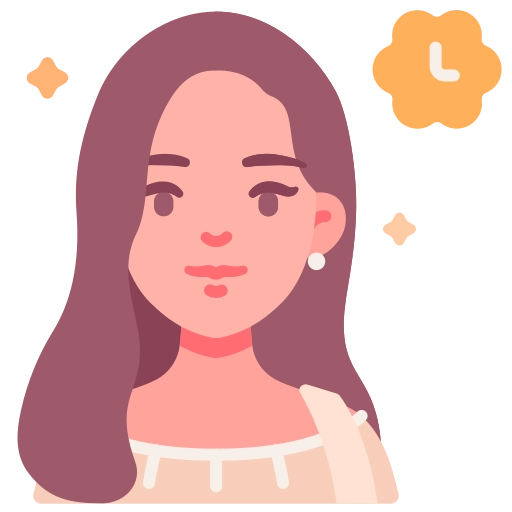 Runali Deb Roy
Last Update : 24 Jan 2023
Course Overview
Economics is a social technological know-how that deals with the production, distribution (allocation), and spending or utilisation of goods and services. It is to watch how people, trades, governments, and nations make decisions on dispersing resources to guide their goals and to try figuring out how those classes must come together and coordinate efforts to get maximum production. Economic appraisal is typically advanced by analytical methods, similar to mathematical reasoning, in which the implications of beautiful human activities are pondered in a "means-ends" substructure.

What You'll Learn
Our subject specialists have produced a list of crucial themes from each chapter to assist students in scoring well.
A better understanding of course content and weightage marks will enable better time management for each topic.
The division of topics into units will help pupils to identify and strengthen their weak spots.
Introduction

Collection, Organization, and Presentation of Data

Statistical Tools and Interpretation  



Introduction

Consumer's Equilibrium and Demand

Producer Behaviour and Supply 

Forms of market and price determination under perfect competition with simple applications.  


CBSE Class 11 Economics:
The Class 11 Economics syllabus is prescribed by the Central Board of Secondary Education. Economics is a topic that needs theoretical as well as practical expertise. Because economics is such an essential subject, students must completely study and comprehend the chapters. CBSE class 11 Economics includes two NCERT textbooks that students must study in order to do well in the final exam.

Details of CBSE Class 11 Economics Chapters
The Economics class 11 syllabus consists of 19 chapters in total. Two CBSE textbooks are included in the curriculum: Indian Economic Development and Statistics for Economics. Each book contains ten and nine chapters, respectively. All chapters are vital for pupils to achieve well in the test and require as much practice and review as possible.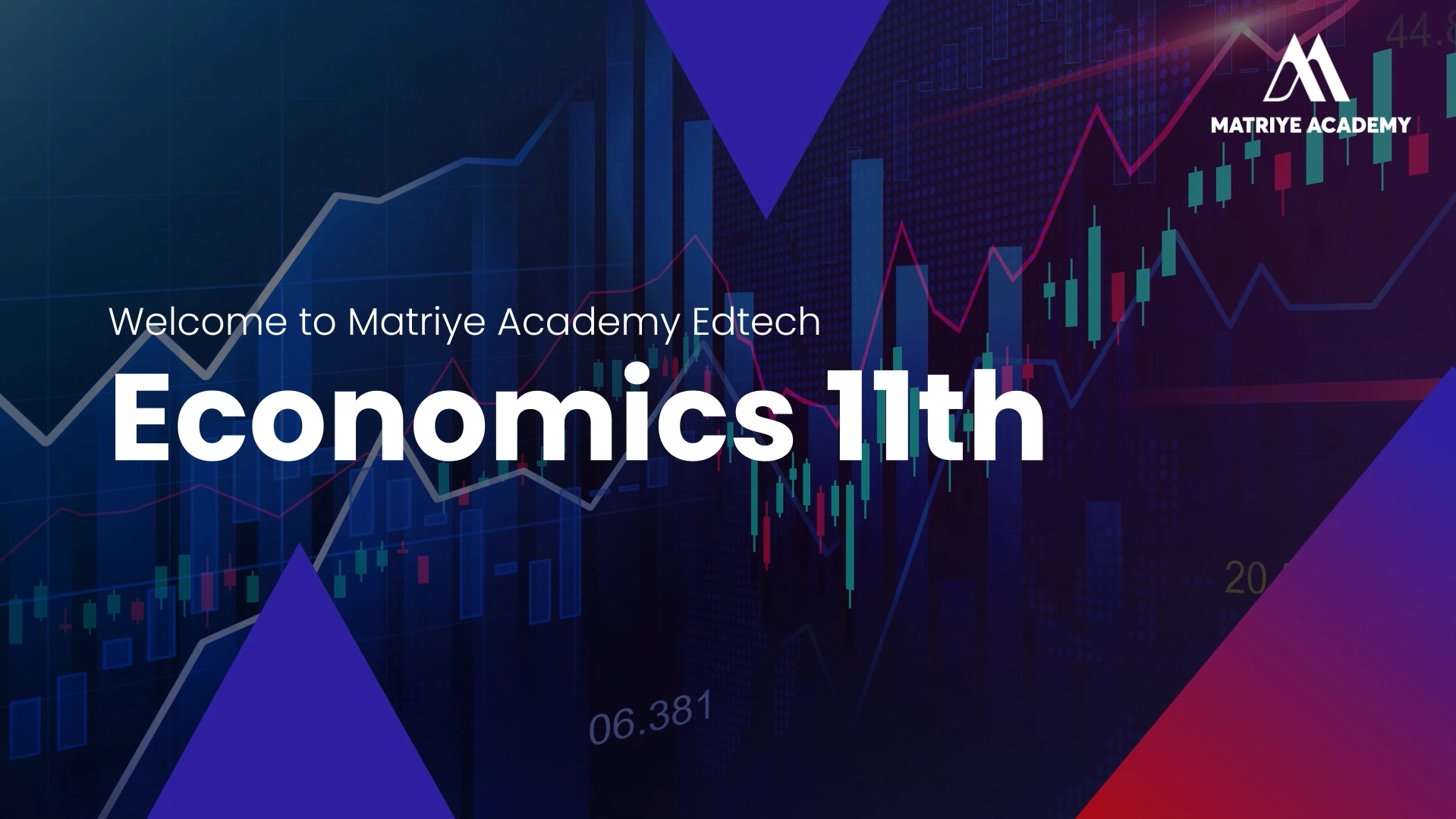 Duration

12 Months

Level

Beginner

Lectures

45 Lectures

Language

English

Enrolled

100+ Enrolled

Recorded Video

42

Notes

30

MCQs

300

PPTs

50

Live Test Series

80

E-Book

50
Share This Course
Related Courses

How Does Matriye Academy Edtech Aid in Preparation?
Matriye Academy provides you with assistance in the most recent curriculum to solve and successfully prepare for your tests. Exam preparation, whether in Economics, Hindi, English, Science, Mathematics, Social Science, or Sanskrit, can be stressful. It puts you under a little pressure to do well in your tests.
This will help pupils score higher on their tests. Matriye Academy guides you through the main concepts of all disciplines from grades 1 to 12. It offers a mock test series to assist you to prepare for your exams.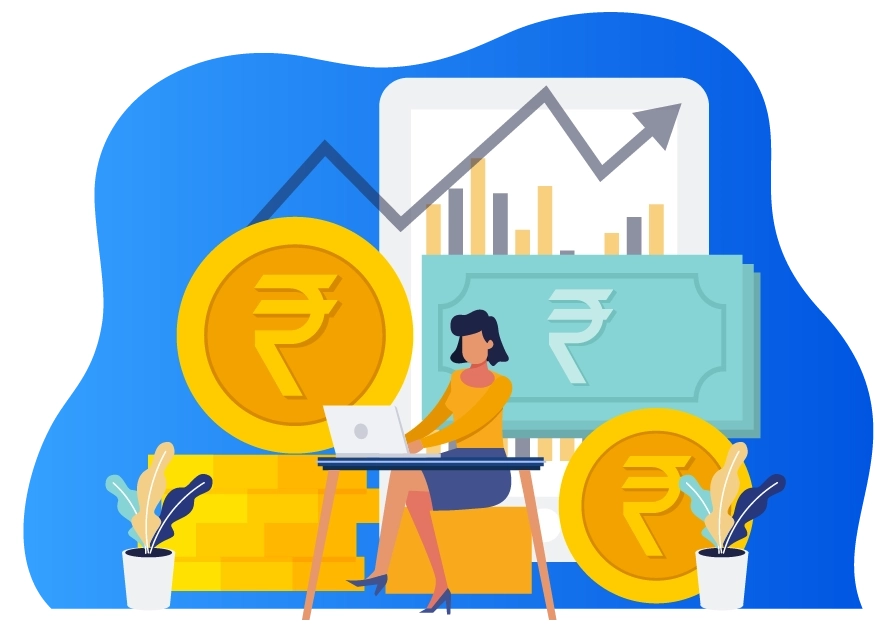 Start Learning Today
Financial aid available
Taught by top companies and universities
Affordable programs
Apply your skills with hands-on projects
Learn on your own schedule
Course videos and readings
Graded quizzes and assignments
Shareable Certificate upon completion
Frequently Asked Questions