Explore Our Courses

Goals

Advance your career

In 3-9 months, gain the skills to break into a new career or take your career to the next level.

Advance your career

In 3-9 months, gain the skills to break into a new career or take your career to the next level.

Advance your career

In 3-9 months, gain the skills to break into a new career or take your career to the next level.

Advance your career

In 3-9 months, gain the skills to break into a new career or take your career to the next level.

Arts And Humanities.

No courses found

Computer Science

No courses found

Graphic Design

No courses found

Health

No courses found

Language Learning

No courses found

Math And Logic

No courses found

Physical Science And Engineering

No courses found

Social Science

No courses found

Soft Skills

No courses found

Departments

Find your new career

Breakthrough pricing on 100% online degrees designed to fit into your life.

CERTIFICATE IN ANIMATION

No subjects found

Find your new career

Breakthrough pricing on 100% online degrees designed to fit into your life.

CERTIFICATE COURSE IN COMMUNICATIVE ENGLISH

No subjects found

CERTIFICATE COURSE IN FRENCH

No subjects found

CERTIFICATE COURSE IN FUNCTIONAL ENGLISH

No subjects found

CERTIFICATE COURSE IN GERMAN

No subjects found

CERTIFICATE COURSE IN SPANISH

No subjects found

CERTIFICATE COURSE IN SPOKEN ENGLISH

No subjects found

CERTIFICATE IN ENGLISH

No subjects found

CERTIFICATE IN HINDI

No subjects found

CERTIFICATE IN INSURANCE SERVICES

No subjects found

DIPLOMA IN FINE ARTS

No subjects found

Find your new career

Breakthrough pricing on 100% online degrees designed to fit into your life.

No courses found

Find your new career

Breakthrough pricing on 100% online degrees designed to fit into your life.

Certificate Course In Accounting

No subjects found

Certificate Course In Banking

No subjects found

Certificate Course In Interior Design

No subjects found

Certificate Course In Stock Market

No subjects found

Certificate Course In Tally

No subjects found

Find your new career

Breakthrough pricing on 100% online degrees designed to fit into your life.

Certificate Course In Fashion Design

No subjects found

Certificate In Auto CAD

No subjects found

Certificate In CAD

No subjects found

Chinese

No subjects found
English
Access to world-class educational systems and institutions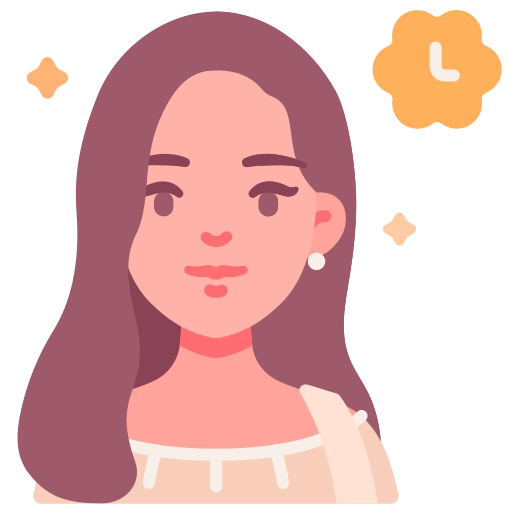 Runali Deb Roy
Last Update : 07 Jan 2023
Course Overview
Class 12 Board Examination is extremely essential in a student's life, and achieving a high percentage is essential. English, being one of the most engaging subjects, may guarantee you high grades if you prepare adequately for the exam. Most English topics are focused on conceptual knowledge; so, to help you ace your exam and gain clarity on all ideas, we have provided several study materials for CBSE Class 12 English on our website. For your benefit, detailed explanations of the poems and prose are provided. This would also benefit students in their future education and entrance exams.

Enhance Your English Language Skills
Enhance your Verbal Skills.
Lots of options and flexibility.
Structured and flexible Curriculum.
International Recognition.
Unseen passage

Case-Based Unseen 



Notice

Formal/Informal Invitation 

Letters based on verbal/visual input

Article/ Report Writing, descriptive and analytical in nature 



English Class 12 Syllabus 2023–2024
CBSE has released the class 12th syllabus for the academic year 2022-2023. This academic year, CBSE will hold its annual class 12th board exam. This page provides a summary of the English Syllabus. Students should not overlook language papers, such as English; rather, they should begin English preparation alongside other topics because it has the same weight as other subjects. Because the questions in English are easier than in other courses, this topic can help students to improve their total percentage. 

The significance of the CBSE Class 12 English Syllabus
Updated CBSE Class 12 English Syllabus: By the time students enter class 12, they should have gained a respectable level of language competency in English, and the curriculum primarily strives to cultivate higher-order language abilities.
For many students, the higher secondary level will be a preparation for university, where a fairly high level of English proficiency may be required. However, for another large group, the higher secondary level may prepare them for entry into the professional field. Core courses should cater to both groups by promoting language skills needed for academic study as well as language skills needed for the workplace.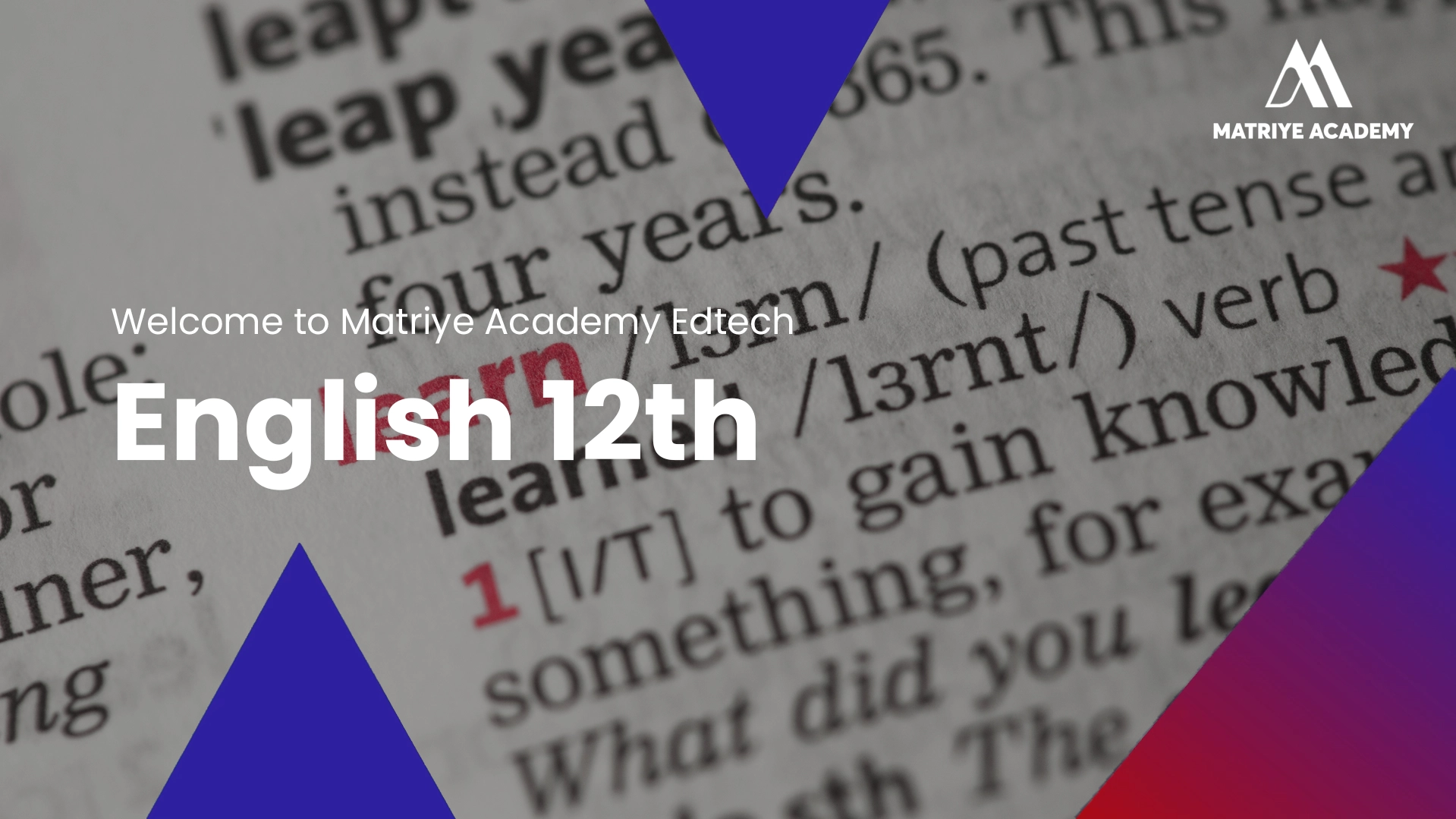 Duration

12 Months

Level

Beginner

Lectures

45 Lectures

Language

English

Enrolled

100+ Enrolled

Recorded Video

42

Notes

20

MCQs

300

PPTs

50

Live Test Series

80

E-Book

50
Share This Course
Use of Class 12 English
12 English Book is essential for students and teachers in the learning and teaching process. The Class 12 book contains a framework of course information that is necessary to study for the full academic year. The Class 12 English books seek to improve students' comprehension and reading abilities. Each chapter is discussed in easy terms to lead students in the proper route.
Students who want to do well in their board examinations can use our website. Because we give all of the information and resources for the board exam question paper, which is based on the topics presented in the NCERT Books.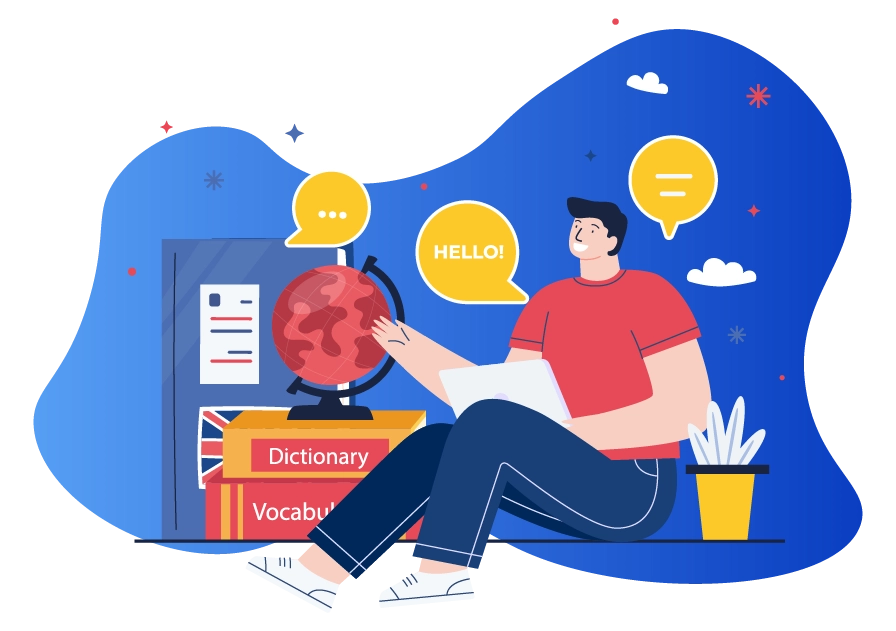 Course Structure
1
Flamingo Prose Class 12
Flamingo Prose Class 12Â Â 

Lesson Number 1: The Last Lesson (Alphonse Daudet)

Lesson Number 2: Lost Spring (Anees Jung)

Lesson Number 3: Deep Water (William Douglas)

Lesson Number 4: The Rattrap (Selma Lagerlof)

Lesson Number 5: Indigo (Louis Fischer)

Lesson Number 6: Poets and Pancakes

Lesson Number 7: The Interview

Lesson Number 8: Going Places (A. R. Barton)


2
Flamingo Poetry Class 12
Flamingo Poetry Class 12Â Â 
Poem Number 1: My Mother at Sixty–Six (Kamala Das)

Poem Number 2: An Elementary School Classroom in a Slum (Stephen Spender)

Poem Number 3: Keeping Quiet (Pablo Neruda)

Poem Number 4: A Thing of Beauty (John Keats)

Poem Number 5: A Roadside Stand

Poem Number 6: Aunt Jennifer's Tigers (Adrienne Rich)


Course Instructor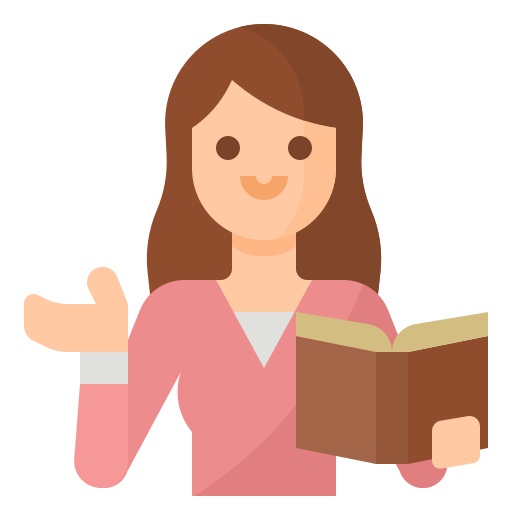 Shruti Koli
25 Tutorials
100 Students
There are so many courses, so many professors, and so many high-quality study materials available on it. You may also administer quizzes, which are quite useful for improving your time management abilities. I enjoy taking quizzes since it boosts my confidence as well as my knowledge.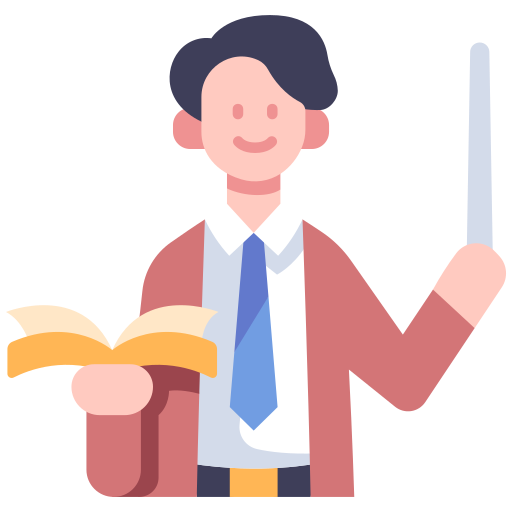 Ravikant Sharma
25 Tutorials
100 Students
Matriye Academy is one of the greatest platforms for studying and learning the chapters in a smart way, with animations and enjoyment. I don't think any other platform provides such a vast experience as Matriye Academy.

Start Learning Today
Financial aid available
Taught by top companies and universities
Affordable programs
Apply your skills with hands-on projects
Learn on your own schedule
Course videos and readings
Graded quizzes and assignments
Shareable Certificate upon completion
Frequently Asked Questions