Explore Our Courses

Goals

Advance your career

In 3-9 months, gain the skills to break into a new career or take your career to the next level.

Advance your career

In 3-9 months, gain the skills to break into a new career or take your career to the next level.

Advance your career

In 3-9 months, gain the skills to break into a new career or take your career to the next level.

Advance your career

In 3-9 months, gain the skills to break into a new career or take your career to the next level.

Arts And Humanities.

No courses found

Computer Science

No courses found

Graphic Design

No courses found

Health

No courses found

Language Learning

No courses found

Math And Logic

No courses found

Physical Science And Engineering

No courses found

Social Science

No courses found

Soft Skills

No courses found

Departments

Find your new career

Breakthrough pricing on 100% online degrees designed to fit into your life.

CERTIFICATE IN ANIMATION

No subjects found

Find your new career

Breakthrough pricing on 100% online degrees designed to fit into your life.

CERTIFICATE COURSE IN COMMUNICATIVE ENGLISH

No subjects found

CERTIFICATE COURSE IN FRENCH

No subjects found

CERTIFICATE COURSE IN FUNCTIONAL ENGLISH

No subjects found

CERTIFICATE COURSE IN GERMAN

No subjects found

CERTIFICATE COURSE IN SPANISH

No subjects found

CERTIFICATE COURSE IN SPOKEN ENGLISH

No subjects found

CERTIFICATE IN ENGLISH

No subjects found

CERTIFICATE IN HINDI

No subjects found

CERTIFICATE IN INSURANCE SERVICES

No subjects found

DIPLOMA IN FINE ARTS

No subjects found

Find your new career

Breakthrough pricing on 100% online degrees designed to fit into your life.

No courses found

Find your new career

Breakthrough pricing on 100% online degrees designed to fit into your life.

Certificate Course In Accounting

No subjects found

Certificate Course In Banking

No subjects found

Certificate Course In Interior Design

No subjects found

Certificate Course In Stock Market

No subjects found

Certificate Course In Tally

No subjects found

Find your new career

Breakthrough pricing on 100% online degrees designed to fit into your life.

Certificate Course In Fashion Design

No subjects found

Certificate In Auto CAD

No subjects found

Certificate In CAD

No subjects found

Chinese

No subjects found
EVS
Learning EVS will allow kids to explore and associate with their natural and man-made environment.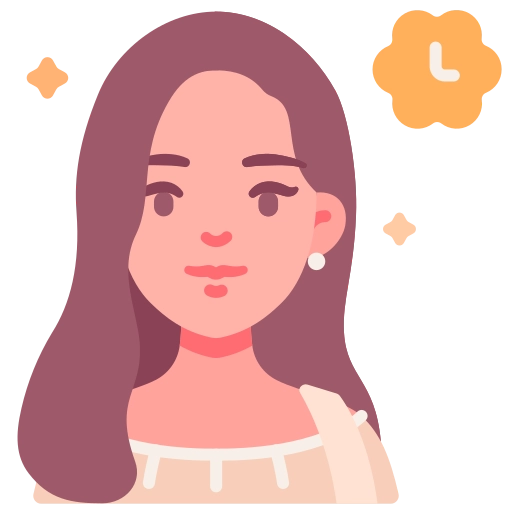 Runali Deb Roy
Last Update : 07 Feb 2023
Course Overview
EVS, or Environmental Studies, is one of the most essential disciplines given to children throughout their early years of education. Learning EVS will allow kids to explore and associate with their natural and man-made environment. Class 2 EVS will provide a solid basis for understanding Science and will assist students in developing their own insights into how various objects work in and around their immediate environment.
Class 2 is a pivotal point in any student's life. Here, we provide you with all of the materials you may want for the study of Standard 2 Environmental Science.
What You'll Learn
Increase language proficiency mostly through oral input in meaningful settings.
Deliver and monitor spoken and spoken-and-written input exposure and understanding.
Helps students in developing a functioning competency in the language, particularly in listening with comprehension and basic oral production.
Enjoy doing tasks in English (such as singing a rhyme or recognizing a person, item, or thing).
Session 2023-24 Syllabus
The curriculum prioritizes understanding nature and its surroundings in the minds of all students. The kids will be shown their surroundings. Teachers are instructed to concentrate mostly on practical examples. Theoretical examples are also required, and teachers' teaching requirements are widely defined. Guardians and parents are also recommended to value both practical and theoretical learning approaches equally. The syllabus contains some basic themes such as "life and non-living organisms", "atmosphere", "food, health and hygiene" and "our universe"

Resources of Use
Aside from the EVS textbooks for class 2, students may turn to various more useful resources for practice problems and clarification of ideas. Other study tools, such as worksheets, sample papers, NCERT answers, reference books, and so on, may be very beneficial to students' preparation.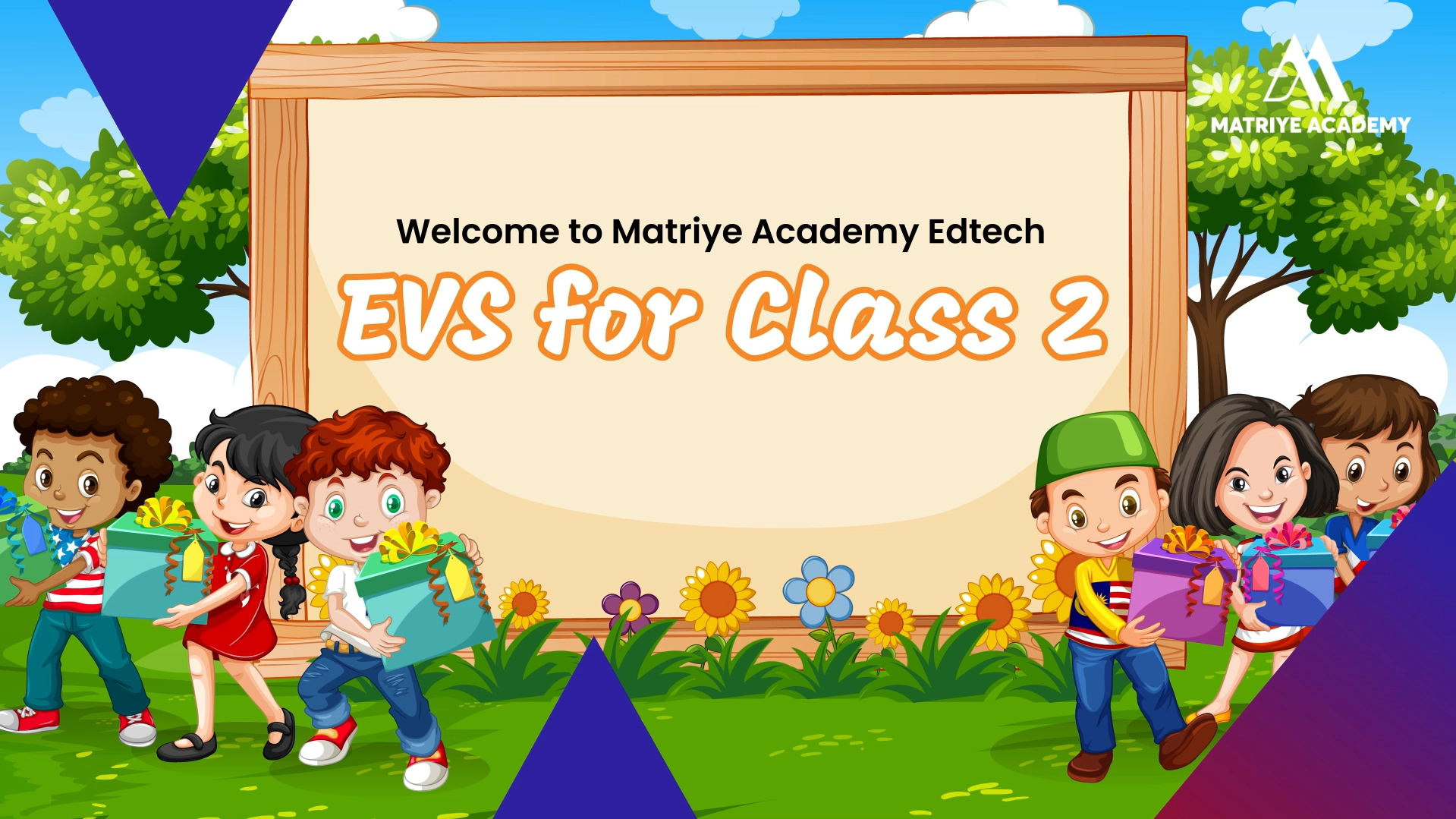 Duration

12 Days

Level

Beginner

Lectures

12 Lectures

Language

English

Enrolled

100+ Enrolled

Recorded Video

45

Notes

30

MCQs

200

PPTs

30

Live Test Series

80

E-Book

30
Share This Course
Why should students study Matriye Academy's Class 2 EVS?
Matriye Academy is one of the most reputable and recognized learning websites. We provide a wide range of tools and learning materials to assist children in improving their understanding of many disciplines. Our resources are real, well-structured, and meticulously crafted.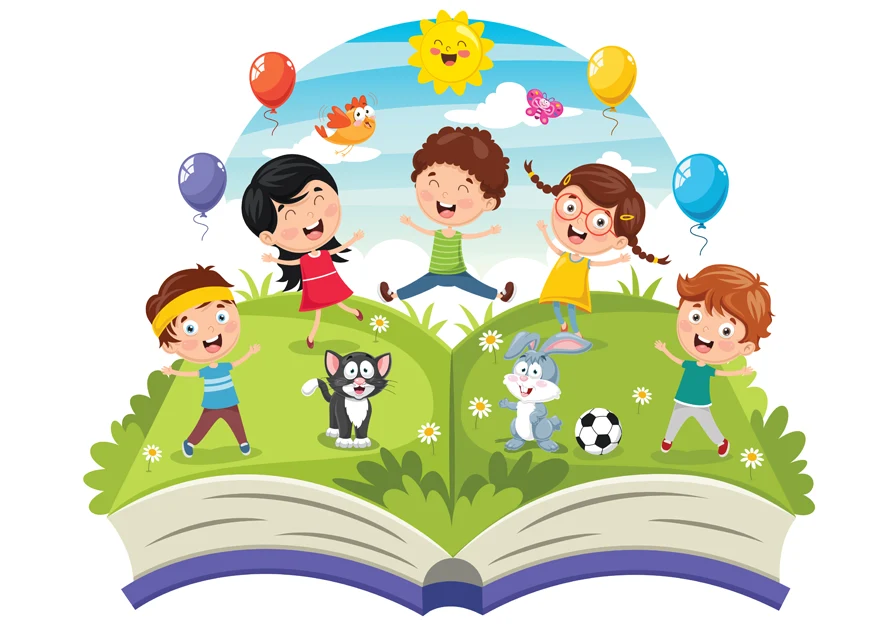 Course Structure
1
Chapter 1
The invention of the Wheel

3
Chapter 3
Means of Communication

5
Chapter 5
World Around Me

Course Instructor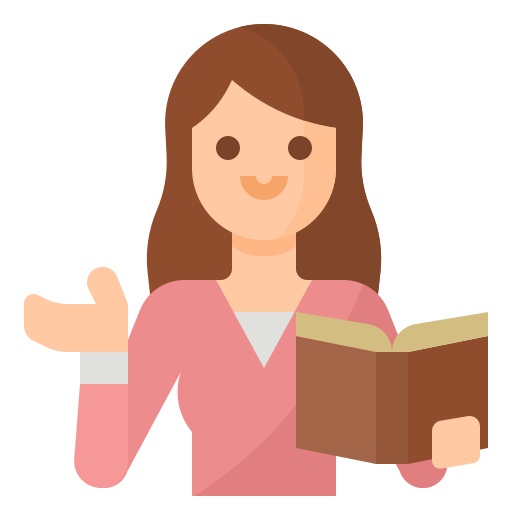 Shruti Koli
25 Tutorials
100 Students
Great free training software..... They educate excellently and help you comprehend topics graphically, making the courses more exciting and useful. Furthermore, one may take a variety of examinations to track progress and even attend live sessions.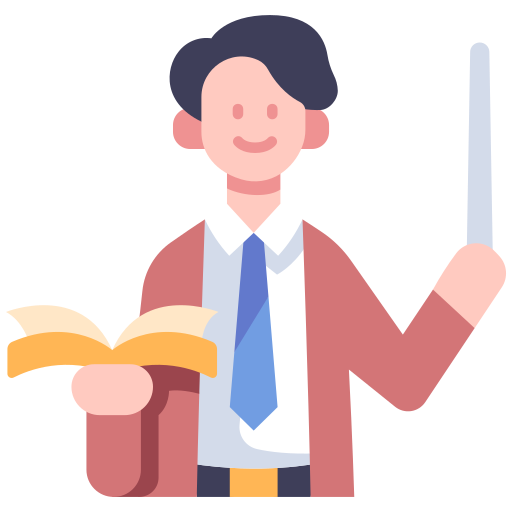 Ravikant Sharma
25 Tutorials
100 Students
One of the best websites I've ever visited. The examinations offer you your score, statistics, and areas for improvement, as well as the greatest video lectures with flawless management and difficult practice problems.

Start Learning Today
Financial aid available
Taught by top companies and universities
Affordable programs
Apply your skills with hands-on projects
Learn on your own schedule
Course videos and readings
Graded quizzes and assignments
Shareable Certificate upon completion
Frequently Asked Questions