Explore Our Courses

Goals

Advance your career

In 3-9 months, gain the skills to break into a new career or take your career to the next level.

Advance your career

In 3-9 months, gain the skills to break into a new career or take your career to the next level.

Advance your career

In 3-9 months, gain the skills to break into a new career or take your career to the next level.

Advance your career

In 3-9 months, gain the skills to break into a new career or take your career to the next level.

Arts And Humanities.

No courses found

Computer Science

No courses found

Graphic Design

No courses found

Health

No courses found

Language Learning

No courses found

Math And Logic

No courses found

Physical Science And Engineering

No courses found

Social Science

No courses found

Soft Skills

No courses found

Departments

Find your new career

Breakthrough pricing on 100% online degrees designed to fit into your life.

CERTIFICATE IN ANIMATION

No subjects found

Find your new career

Breakthrough pricing on 100% online degrees designed to fit into your life.

CERTIFICATE COURSE IN COMMUNICATIVE ENGLISH

No subjects found

CERTIFICATE COURSE IN FRENCH

No subjects found

CERTIFICATE COURSE IN FUNCTIONAL ENGLISH

No subjects found

CERTIFICATE COURSE IN GERMAN

No subjects found

CERTIFICATE COURSE IN SPANISH

No subjects found

CERTIFICATE COURSE IN SPOKEN ENGLISH

No subjects found

CERTIFICATE IN ENGLISH

No subjects found

CERTIFICATE IN HINDI

No subjects found

CERTIFICATE IN INSURANCE SERVICES

No subjects found

DIPLOMA IN FINE ARTS

No subjects found

Find your new career

Breakthrough pricing on 100% online degrees designed to fit into your life.

No courses found

Find your new career

Breakthrough pricing on 100% online degrees designed to fit into your life.

Certificate Course In Accounting

No subjects found

Certificate Course In Banking

No subjects found

Certificate Course In Interior Design

No subjects found

Certificate Course In Stock Market

No subjects found

Certificate Course In Tally

No subjects found

Find your new career

Breakthrough pricing on 100% online degrees designed to fit into your life.

Certificate Course In Fashion Design

No subjects found

Certificate In Auto CAD

No subjects found

Certificate In CAD

No subjects found

Chinese

No subjects found
Math's
The CBSE curriculum includes the subject of Mathematics so that CBSE Class 6 children may acquire analytical and problem-solving abilities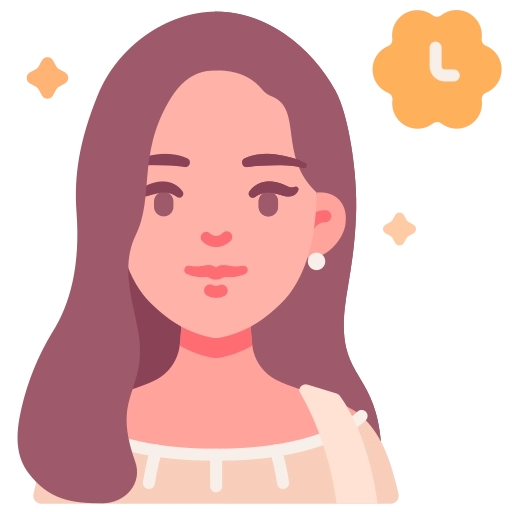 Runali Deb Roy
Last Update : 07 Feb 2023
Course Overview
Math is a high-scoring subject if you comprehend mathematical ideas. Identifying the curriculum at the start of the session will assist you in creating a study program.
Students will gain a better understanding of the topics thanks to the CBSE Class 6 Maths syllabus.
As you are aware, the CBSE Syllabus for Class 6 Mathematics is made up of 14 chapters, each with its own practice section. It is recommended that you go over the previous year's question papers and solve the equations. The practice will help you remember various concepts and improve your problem-solving speed.
What You'll Learn
Improves problem-solving speed and time management abilities.
Understand the types of questions and the scoring system.
Provides a sense of the real exam environment.
Helps in determining the amount of preparedness.
What is the CBSE syllabus for Class 6 Math?
The CBSE Syllabus For Class 6 Math introduces students to basic mathematical concepts. The syllabus begins with the chapter Knowing Our Numbers and concludes with the chapter Practical Geometry. The first section introduces students to various complex series of numbers, ranging from thousands to trillions.
What topics are taught in 6th grade math?
6th Class Maths: The following are the various topics covered in the NCERT syllabus for 6th Class Maths: We are aware of our numbers. Numbers that are whole. I'm having fun with numbers. Geometrical fundamentals. Understanding elementary shapes. Integers.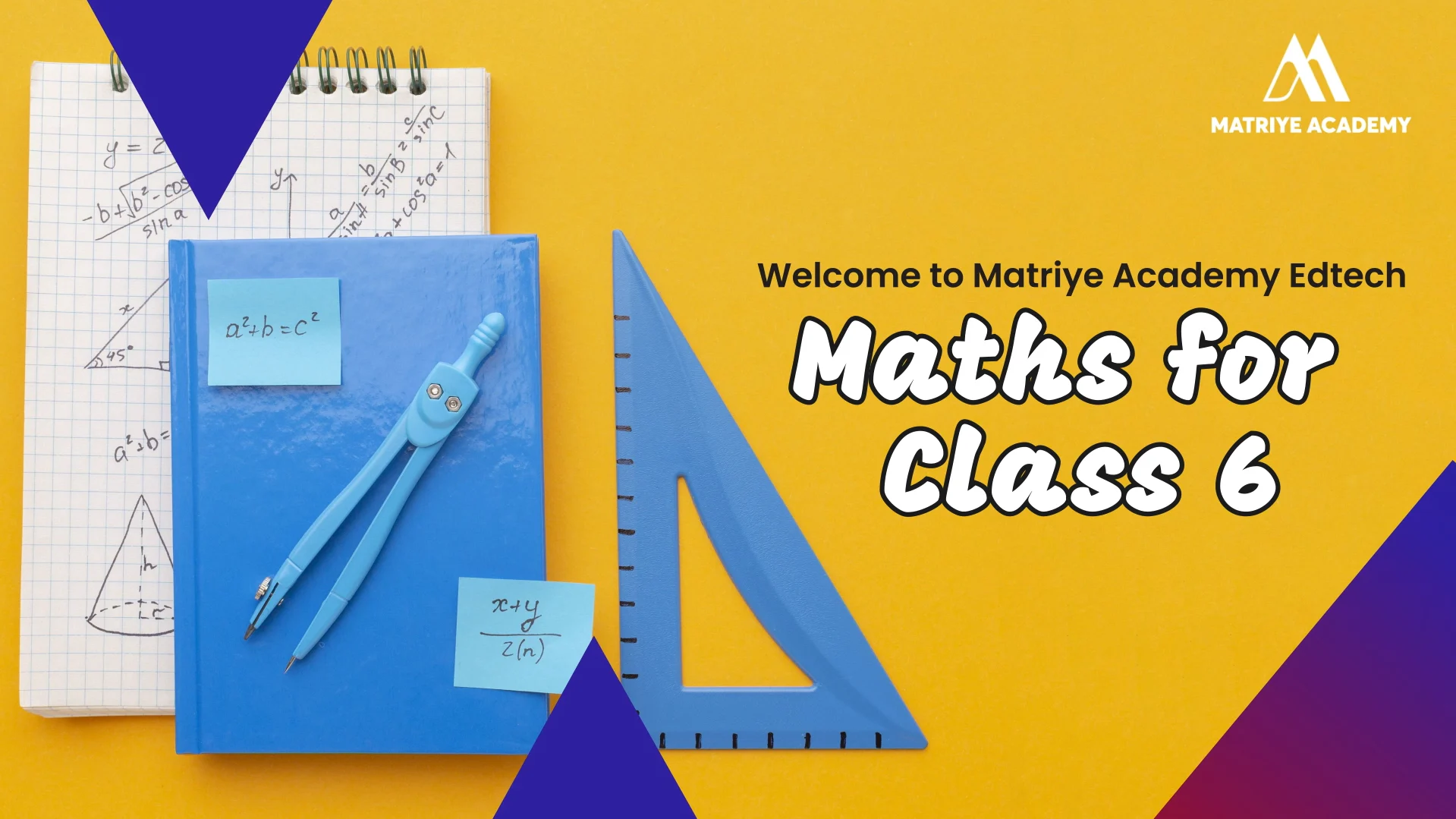 Duration

12 Months

Level

Beginner

Lectures

12 Lectures

Language

English

Enrolled

100+ Enrolled

Recorded Video

45

Notes

28

MCQs

100

PPTs

30

Live Test Series

80

E-Book

30
Share This Course
Related Courses

Class 6 Math's
Math is a subject that requires a lot of practice to truly understand the different types of problems that a student may be asked in an exam. It is critical to grasp the various sorts of issues presented in NCERT books and to practice solving them. Students can easily prepare for the annual exam by practicing the previous year's question papers and answering NCERT book questions. One can also overcome the constant worry that comes with studying for Math Exam.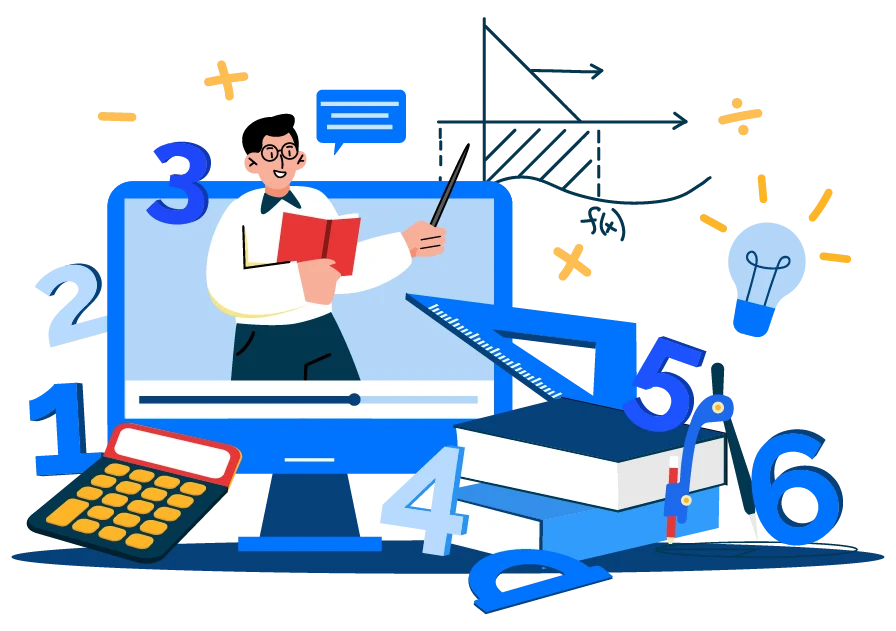 Course Structure
1
1) Number System
1) Number System
(i) Knowing our Numbers
(ii) Playing with Numbers
(iii) Whole numbers
(iv) Negative Numbers and Integers
(v) Fractions

2
2) Algebra
(i) Introduction to Algebra

Course Instructor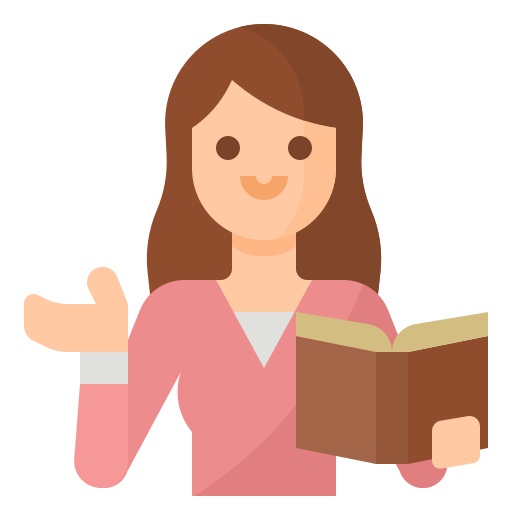 Shruti Koli
20 Tutorials
100 Students
It was the best experience I've 
ever had with it. It is an excellent resource for all 
students. Math is the best class, and you may quickly remove your worries.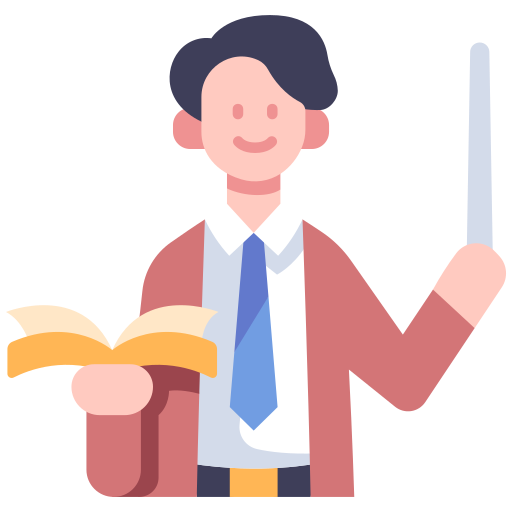 Ravikant Sharma
20 Tutorials
100 Students
The Matriye Academy website makes learning enjoyable and simple. Whenever I have a question, I just access the Matriye Academy website and look for the solution. It facilitates learning concepts through videos and courses. 

Start Learning Today
Financial aid available
Taught by top companies and universities
Affordable programs
Apply your skills with hands-on projects
Learn on your own schedule
Course videos and readings
Graded quizzes and assignments
Shareable Certificate upon completion
Frequently Asked Questions